Our Services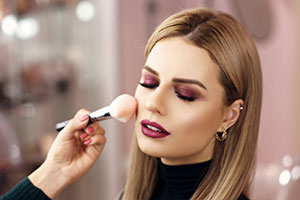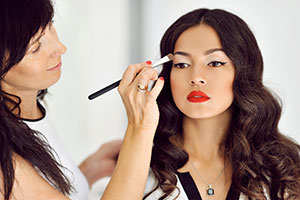 Makeup Services
*all makeup looks come with complimentary lashes*
Kids Party (ages 10 and up)
$100+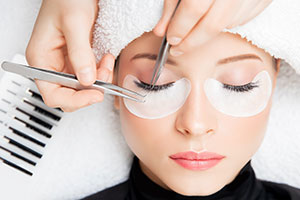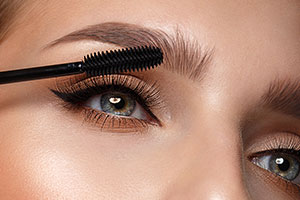 Lash Services
Lash Cluster Application
$40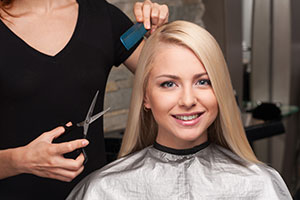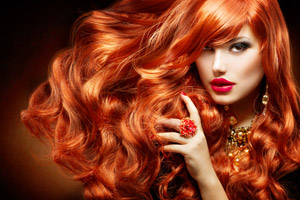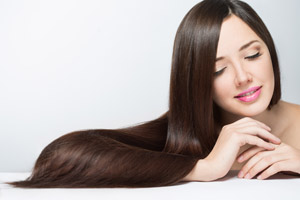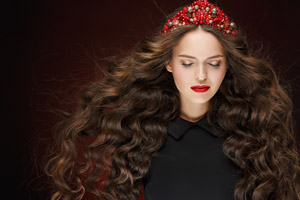 Hair Services
Styling
Haircuts
Women's Haircut & Blowout
$55
Coloring Services
Single-process Color
$70+
*extra charge for additional formula or organic color
Highlighting Services
Add-Ons
Lowlights
Shadow Roots
Base Breakers
Refresh Existing Color
Dimensional Coloring
Hair, Lash, and Facial Services' Policy
At The Luxury Lash Studio we appreciate and respect your time so we ask you to do the same in return. A $30 non-refundable deposit is applicable for all eyelash extension bookings. All deposits must be paid within 24 hours of invoice being sent.
The value of which will go towards your appointment. Cancellations with more than 24 hours notice will have a one time deposit transfer to a future lash appointment within 30 days. Effective immediately, cancellations within 24 hours of your scheduled appointment or no shows will forfeit their $30 deposit and be required to make a payment in full for any future bookings. For second offense of cancellation within 24 hours of schedule appointment or no show, you will be charged a $50 cancellation fee and refunded the remaining amount of service, if applicable. At that point, you will no longer be able to book a service at our establishment.
In order to make the most out of your appointment and to avoid inconveniencing other guests, we ask you to adhere to your appointment time. If you are going to be 15 minutes or more late for your appointment, we will need to reschedule your service.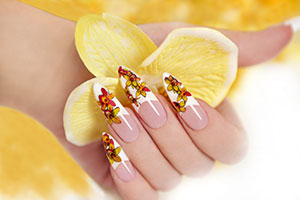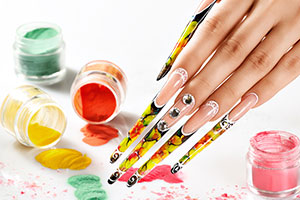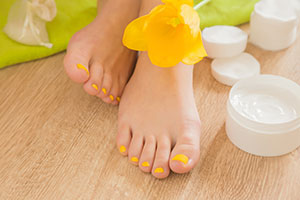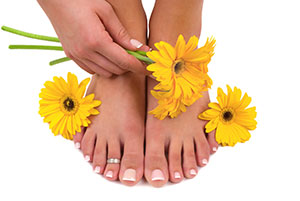 Nail Services
Manicures
Deluxe Manicure
$40
- salt soak
- cuticle softener
- collagen glove
- honey scrub
- hydration mask
- lotion
Full Set with Regular Polish
$45
Full Set with Gel Polish
$55
Fill with Regular Polish
$35
Add-Ons
Regular Polish Change - Hands
$15
Gel Polish Change - Hands
$20
Regular Polish Change - Toes
$20
Gel Polish Change - Toes
$30
Pedicure
Spa Pedicure
$50
- salt soak
- cuticle softener
- callus treatment
- honey scrub
- hydration mask
- lotion
Relaxation Pedicure
$60
- salt soak
- sugar scrub
- mud mask & collagen sock
- massage butter & hot stone
- paraffin wax
Detox Pedicure (organic)
$70
- detox crystals & detox activator (soak)
- sugar scrub
- collagen cream mask & collagen sock
- collagen massage lotion & hot stone
- paraffin wax
CBD Pedicure (organic)
$80
- detox crystals & detox activator (soak)
- sugar scrub
- collagen cream mask & collagen sock
- collagen massage lotion with CBD oil drops & hot stone
- paraffin wax
Pinky's Signature Pedicure (organic)
$80
- pedi bomb soak
- cuticle softener
- sea salt scrub
- collagen mask & collagen sock
- collagen cream & hot stone
- paraffin wax
Collagen Pedicure (organic)
$85
- collagen bubble crystals
- collagen sugar cane scrub
- collagen cream mask
- collagen muscle-relaxing gel
- collagen serum oil
- collagen massage oil & hot stone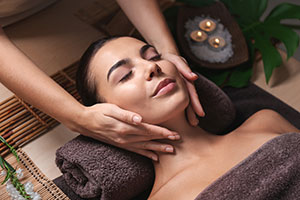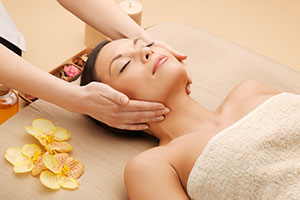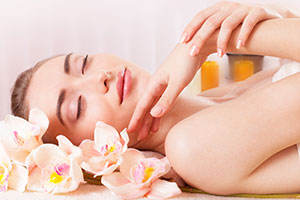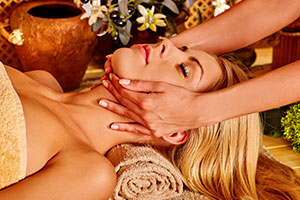 Esthetics Services
Signature Facial
$85
a skin treatment that cleanses pores, exfoliates away dead skin cells, and treats common skin concerns with a custom mask. This multi-step process is meant to rejuvenate and nourish faces, making skin appear healthier and younger.
Microcurrent Facial
$120
Also called microcurrent therapy, microcurrent facial refers to any facial treatment that involves an electrical device. No need to freak out over getting electrocuted. The procedure is completely safe and pain-free. You can get the facial alone or
Hydrating Facial
$120
A hydrating facial is like watering a plant. It's specifically designed to hydrate dry and dehydrated skin. It starts with a classic facial but the products are specifically chosen.
These are potent humectants to deeply hydrate and moisturize your skin. A hydrating facial gives you a plump, bouncy, and supple skin instantlyas an additional step to other facials.
Lymphatic Massage Facial
$120
Lymphatic massage facial (lymphatic drainage) is usually a part of other facials such as a classic facial. Besides giving you a super-relaxing experience, lymphatic massage facial reduces puffiness and built-up tension around the face and neck.
It's all about massaging specific areas on the face and neck to relieve tension and blockage. Lymphatic massage can give you a healthier complexion by increasing circulation. And it also helps remove water retention and toxins.
Hydrafacial
$125
If you're suffering from blackheads, whiteheads, and dullness without a major acne problem, Hydrafacial may be just for you. The Hydrafacial machine deeply cleanses the outer layer of your skin in a vacuum-like manner. It sucks any dirt and grime on the face.
After cleansing, the same device infuses several serums into the skin, giving you a clean, hydrated, bright, and radiant skin. Hydrafacial is suitable for dry, normal, combination, and oily skin. This fun facial is sometimes the first step for other facials.
Microdermabrasion
$130
Microdermabrasion is a minimally invasive type of facial treatment. Basically, there's a device with a crystal or diamond tip. This device brushes off the upper layer of your skin while vacuuming anything that comes off.
Aromatherapy Facial
$130
This facial is as relaxing as it gets. Aromatherapy facial starts with steaming and cleansing. And then a combination of essential oils are used to massage the face and the neck area. It's all about relieving tension through therapeutic oils.
All skin types can benefit from aromatherapy facial to nourish the skin with antioxidants. After the massage, vitamin-rich products are applied to the skin. You can leave the spa relaxed, replenished, energized, and freshened.
Anti Aging Facial
$135
An anti-aging facial is a general term used for facials that target specifically age-related skin issues. An anti-aging facial can include a chemical peel, microdermabrasion, or microcurrent therapy.
A combination of different types of these facials address issues like wrinkles, lines, sagging skin, sun damage, dark spots, and textured skin.
High-Frequency Facial
$140
High-frequency, sometimes referred to as radiofrequency, is a type of facial treatment where electrical currents produce a certain amount of heat to stimulate deeper layers of the skin.
This anti-inflammatory heat kills bacteria. So it's perfect for acne-prone skin to treat existing acne as well as prevent the formation of new ones. The benefits also include getting rid of acne scars.
Enzyme Facial
$140
The highlight of this facial is the facial masks they use in the treatment. The facial starts with a basic steaming, cleansing, and exfoliation. And then, a type of mask stays on the face for about 30 minutes. The name of the facial comes from the fruit enzymes used in the mask.
An enzyme facial is ideal for hyperpigmentation, fine lines, mild scarring, and sun damage. There's no peel-off or visible skin resurfacing in an enzyme facial. However, you do get a healthier, gently exfoliated, and brighter skin.
Brightening Facial
$140
This facial targets issues like hyperpigmentation and uneven skin tone. As suggested by the name, the facial brightens up the skin and improves your complexion.
The key ingredient in this facial is the infusion of Vitamin C as well as other antioxidants and fruit enzymes on a clean and exfoliated face. A brightening facial can be part of light therapy or a classic facial.
LED Light Therapy
$150
LED light therapy is a non-invasive facial treatment where they use different wavelengths of light to treat different skin issues. The different colors cause different reactions on the skin.
For example, blue light therapy fights inflammation. That's why it's perfect for getting rid of acne-causing bacteria and breakouts.
On the other hand, red light and near infra-red light helps your skin heal faster. It promotes collagen growth and skin rejuvenation. This light treats lines and wrinkles.
LED light therapy is suitable for all skin types. It can be a complementary treatment for different types of facials.
Chemical Peels
$150
Chemical peels are invasive facial treatments where they use chemical acids to promote skin turnover. There are 3 different types of chemical peels. Also, there are several types of acids in different concentrations to address various skin issues.
Chemical peels are one of the most effective skin resurfacing treatments. The benefits include decongesting the skin, getting rid of deep-set wrinkles, scars, age spots, and photodamage.
It's the ultimate anti-aging skin rejuvenation where your skin slowly peels off and resurfaces a much healthier layer. Chemical peels boost collagen growth through skin turnover.
The pain and the cost depend on the type of peel you get which is for your dermatologist to decide. Some types of chemical peels require a physician in a medical facility.
But a light peel, also known as lunchtime peel, can be done in facial spas. The lightest chemical peel may take 2 days to heal whereas a deep peel may take up to 6 months.
Oxygen Facial
$150
An oxygen facial includes the use of a device that sprays out oxygen in a highly-pressured form. After exfoliation and cleansing, your aesthetician applies several vitamin-rich serums to your skin.
That's where the device comes in. It feeds and nourishes the skin by infusing these antioxidants into it.
Oxygen facial is suitable for all skin types. It's perfect for hydrating and brightening the skin. People with dull and tired-looking skin can find this facial highly beneficial.